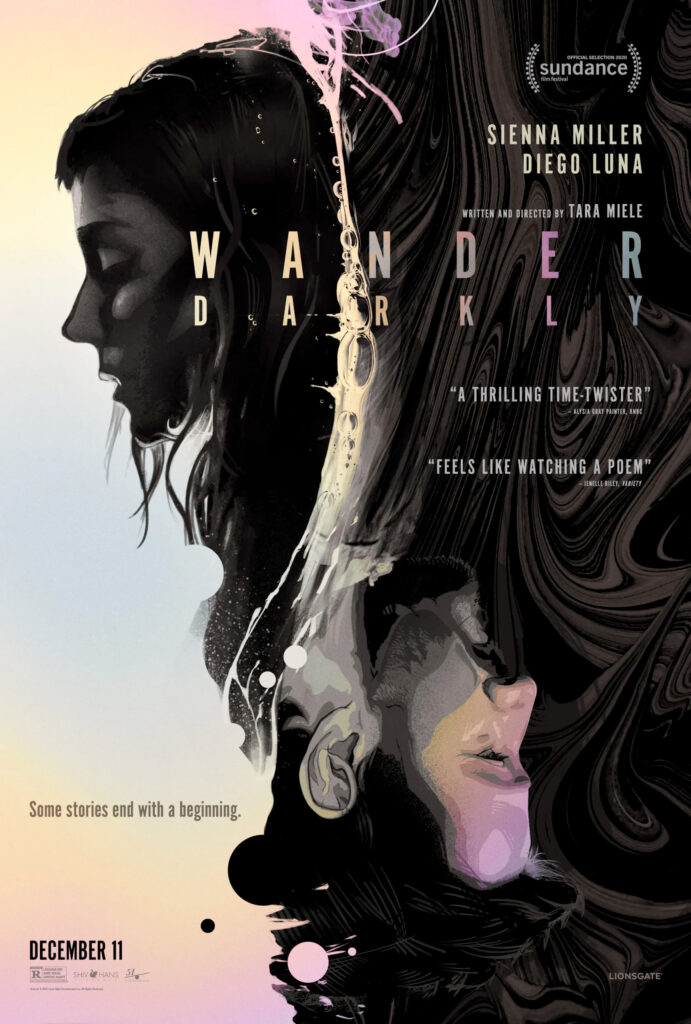 10/02/2021
Tara Miele's new feature, Wander Darkly, a festival hit at Sundance and most recently at AFI Fest.
From an interview by Kate Fogg:
Tara Miele's (2000) career has taken off in the last decade- from working within the Arrowverse as a director for several episodes of Arrow as well as Green Arrow and the Canaries to her new feature, Wander Darkly, which premiered at Sundance, and screened at Hamptons and most recently at AFI Fest. Miele served on the 106 tribunal this year alongside Miles Connolly (1989) and Cheryl Bayer who zoomed in to watch the pitches, abiding by the new Coronavirus restrictions. I sat down over zoom with Tara Miele to discuss her experience at UCSB, her work since college, and her newest project, Wander Darkly, which has been in the works for 7 years now.
Miele's directorial debut took place here at UCSB for a 106 film entitled Ms. Gentibell back in 2000. Previously a theater major, Miele migrated to the film major her junior year and found her calling as a filmmaker- specifically as a writer and director. She started off her senior year by pairing up with Ms. Gentibell's producer which led to the creation of one of her favorite film projects, filled with a passion and excitement unique to student films. Post-graduation, Miele floated between internships, entry positions, and independent productions After 10 years of hard work, she finally got her feature directorial debut on an indie film she wrote entitled, The Lake Effect. She directed three lifetime films and then began working on something she was very passionate about- bringing Wander Darkly to fruition. At this time, her journey as a guest director began taking off with credits on Hawaii Five-0, Arrow, Batwoman, and the pilot for Green Arrow and the Canaries.
Miele credits her work on big budget TV productions like Hawaii Five-0 and Arrow as helpful to the success of her newest feature, Wander Darkly, which she wrote and directed. Learning on the job is something that Miele is grateful for- learning every day and taking the skills she gains from production to production. She detailed a particular instance during the shooting of a scene at LACMA for Wander Darkly in which previous experience on a set with a large scale techno-crane proved to be invaluable. Miele draws heavily from her own experiences in this new feature film- a drama that explores the dichotomy of men and women's processing of and healing from trauma following a couple's car accident. Starring Sienna Miller and Diego Luna, Wander Darkly took 7 years to come to completion and now makes its way around the festival track- online, of course- most recently screening at AFI Fest and soon to be available via video on demand and streaming services.
While reflecting on her career, Miele shared her excitement in the changing nature of the film industry to include more diverse voices, particularly those of women. She is hopeful that it won't take the next generation of female filmmakers quite as long to get their big break, but acknowledges that we still have a long way to go. In a career field with projects that can have lengthy turnaround times, Miele offered some sage advice, "A lot of people say write what you know, but I would say write what you are passionate about… Something you are burning to tell, that just has to get out." She urges women to "not be perfect. Be ready to make a lot of mistakes and be brave. Fail big and then stand back up."