Undergraduate - Fall - 2019
Adaptations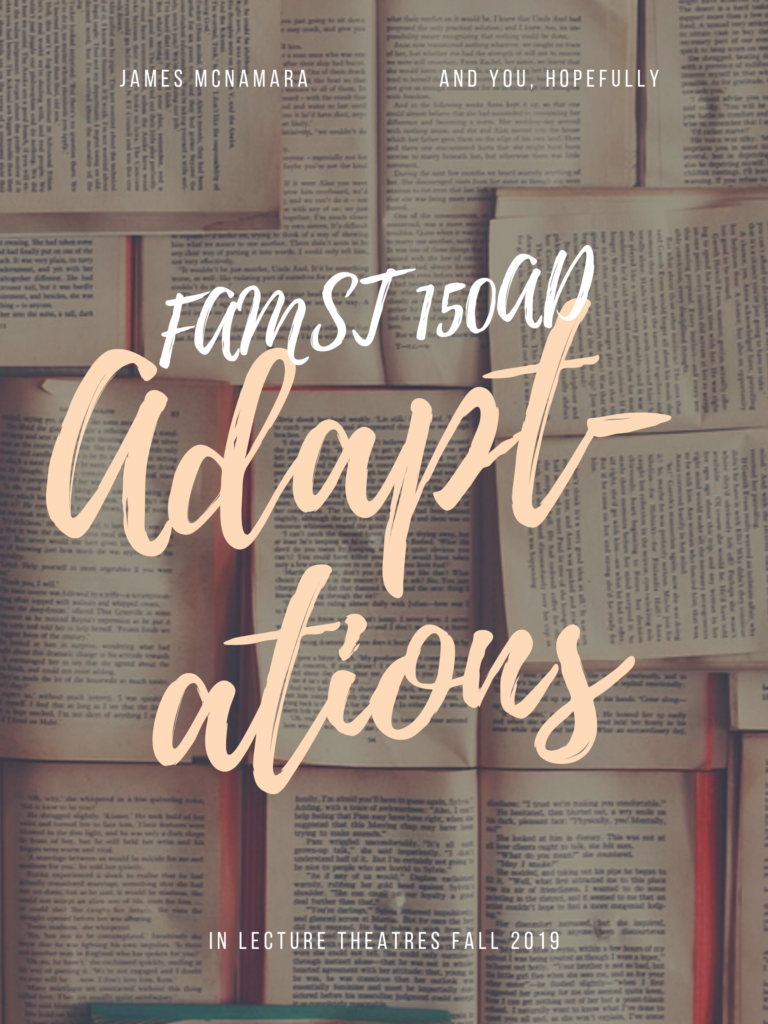 Details
Fall - 2019
150AD
4
Film and Media Studies 46 or upper division standing.
Monday Wednesday 6:30-9:20pm
BUCHN 1920
Description
This film criticism course examines the adaptation of literary works for both film and television. Considering plays, novels, children's literature, and graphic novels and their screen adaptations, we explore key scholarly questions about adaptation theory, such as fidelity to source text. Works studied may include: William Shakespeare's Hamlet (including Haider), Jane Austen's Emma, Arthur Conan Doyle's Sherlock Holmes series, Shirley Jackson's The Haunting of Hill House, J.K. Rowling's Harry Potter series, and Black Panther.