Undergraduate - Fall - 2019
Basic Screenwriting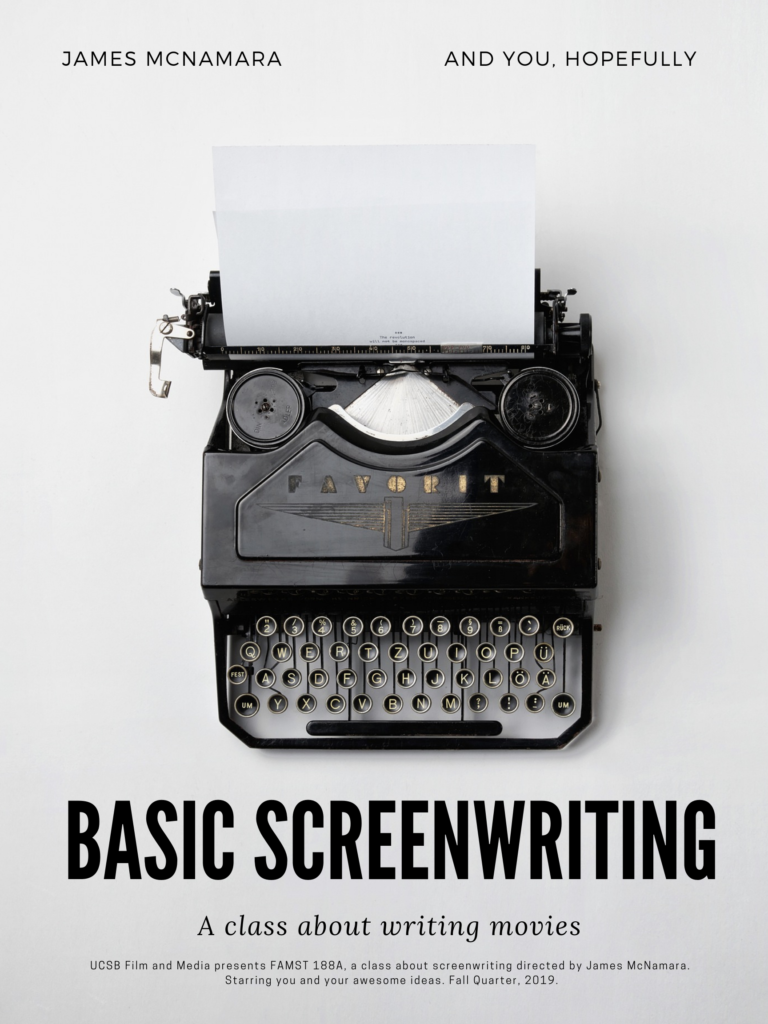 Details
Fall - 2019
188A
4
Upper division standing; Consent of instructor
Monday Wednesday 1-2:50pm
SSMS 2303
Description
This course is an introduction to screenwriting, providing a toolbox of core skills that will start you on your way as a screenwriter and analyst of screenplays. Basic Screenwriting is a workshop-style course, weighted towards creative practice. It is underpinned theoretically by an examination of the dominant story theory used in Hollywood, the Hero's Journey (as interpreted by Vogler), expressed in the three act structure. We will read the Hero's Journey critically.
This course explores two main ideas: (1) How do stories work? (2) How do we write them dramatically for the screen? These are reflected in your two main assessments: a mid-term presentation analyzing the story structure of a movie of your choice, and your major creative work – the first act of a feature film and a short outline of your film's story. The first half of this course focuses on obtaining the basic skills of storytelling and screenwriting. The second half focuses on applying those skills creatively as a screenwriter.
Students are required to attend the first day of class and be prepared to discuss the project they want to develop in class.