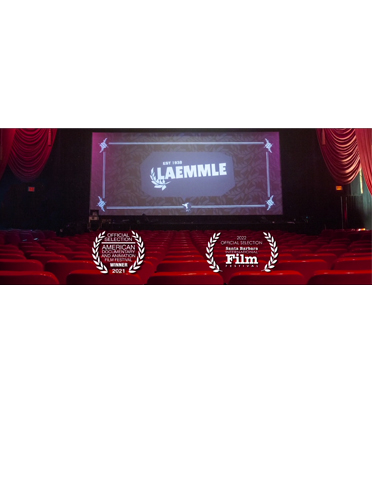 03/01/2022
Ross Melnick and Allison Anders are interviewed in a new feature length documentary
Ross Melnick and Allison Anders are interviewed in a new feature length documentary entitled 

Only in Theaters

 (Directed by Raphael Sbarge 94 min). The film is about Laemmle Theatres and the precarious future of theatrical moviegoing at the Santa Barbara International Film Festival on Saturday, March 5th at 7:20pm. For a trailer related to the film, see:   

https://youtu.be/1DFTlVoAwQo

Only in Theaters (Directed by Raphael Sbarge 94 min)

Showing on Sat, March 5 – 7:20 PM at Fiesta #2

Also being shown on Mon, March 7 – 11:40 AM at Metro #3

United States Documentary Competition/Films on Film World Premiere

Laemmle Theaters, the beloved LA art house cinema chain, has an astonishing legacy with ties to the origins of Hollywood. This is a story about a family business and their determination to survive in the face of headlines that question the future of movie theaters. For more than 84 years and through three generations, this family's personal mission has been to elevate the art of films and the artists who make them. Featuring Cameron Crowe, Ava DuVernay, James Ivory.