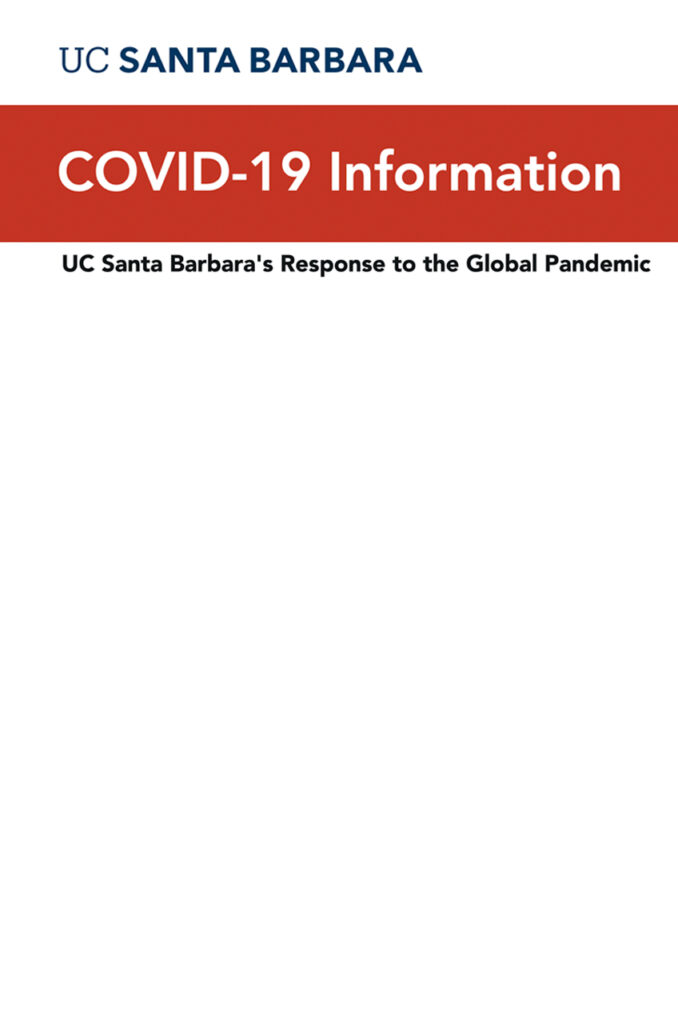 10/02/2021
UC Santa Barbara's Response to the Global Pandemic
For more information on the UCSB Site
Campus officials continue to work closely with the Santa Barbara County Public Health Department and with the Office of the President to provide our community with the most current information regarding the global COVID-19 pandemic. The university has in place a COVID-19 working group and a COVID-19 response team to adapt to the situation as it evolves.
Students and employees are encouraged to consult with their health care providers and to obtain additional information from the California Department of Public Health
and the Centers for Disease Control.