Mouth Harp in Minor Keys – Hamid Naficy
Screenings:
October 16, 2019 @ 3:00 pm

-

5:00 pm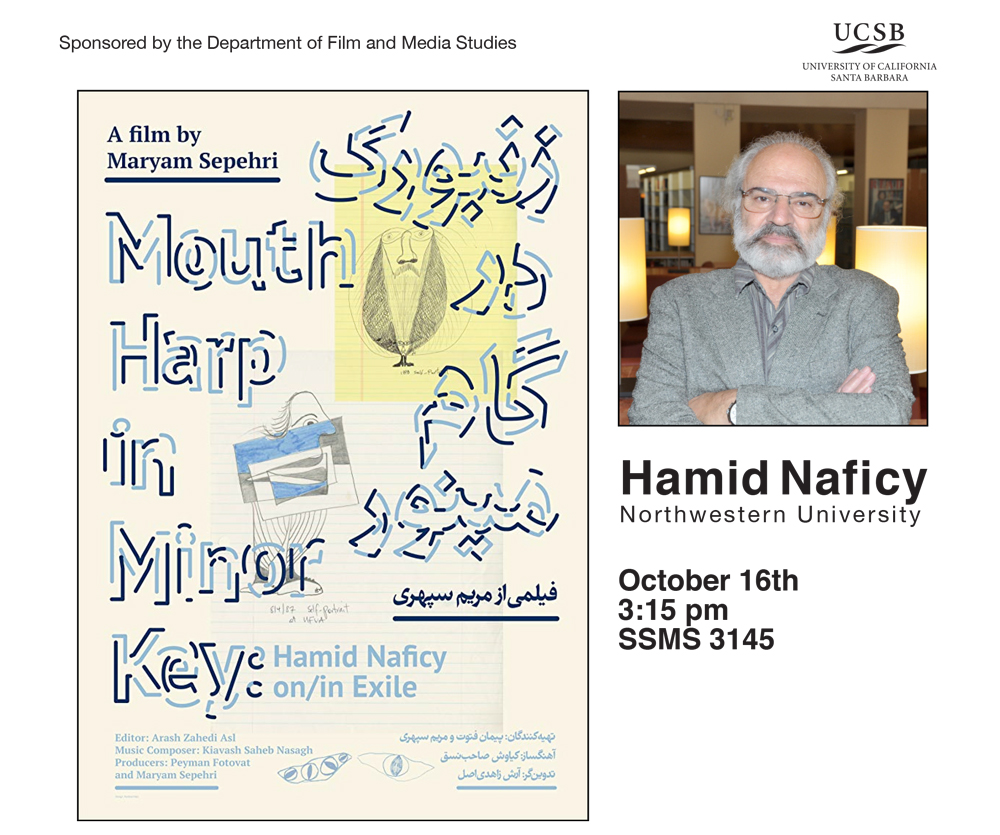 Professor Hamid Naficy will present Mouth Harp in Minor Key with an extended discussion to follow:
In this film, Iranian filmmaker Maryam Sepehry follows the eminent film scholar Hamid Naficy in the United States and his family in Iran. It is a documentary portrait that elucidates the complexities of personal identity in a globalized world, where individual, national, and transnational forces interact. A timely documentary film about exiles in America and the families they left behind, MOUTH HARP IN MINOR KEY sheds light on the dynamics of our contemporary times, beset by globalization and consolidation of capital and media, on the one hand, and by fragmentation and disruptions of nation-states, on the other. Both bilingual and bicultural, Naficy is known for conducting penetrating analyses of both the rich cultural heritage of his homeland—his roots—and of the fecund terrain of exile in his adopted land—his routes.
Hamid Naficy is the Sheikh Hamad Bin Khalifa Al-Thani Professor in Communication at Northwestern University. He is a leading authority in cultural studies of diaspora, exile, and postcolonial cinemas and media, and of Iranian and Middle Eastern cinemas and media. His areas of research and teaching include these topics as well as documentary and ethnographic cinemas. He has published nearly a dozen books (some award-winning) and scores of book chapters and journal articles. He completed his MFA and PhD at UCLA, and is one of the best known scholars on Iranian film and media.