The Political Mandate of the Arts with Sasha Razor
Online:
September 27 @ 4:15 pm

-

5:15 pm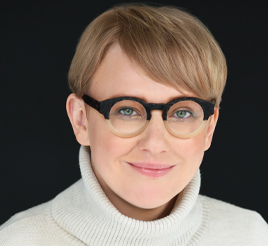 Join the Wende Museum, the Thomas Mann House, and dublab radio for the eighth program in our monthly virtual program series on art and politics in times of crises. The freedom of art is one of the imperatives of every democracy. But does this freedom make art inconsequential? Does art have a role in addressing social issues, promoting social justice, or in defending democracy when it comes under pressure? In short: does art have a political mandate?
The Student Council consists of a team of highly engaged, talented, and diverse high school, undergraduate, and graduate students who invite prominent guest speakers to discuss topics relating to art, culture, politics, and society. In conversation with visual artists, musicians, dancers, writers, theater and filmmakers, cultural critics, curators and others, the students will explore how the arts can make a difference in times of social and political crisis; on what social issues they can give new impulses; how they can help shape local communities; and how the alleged freedom and autonomy of the arts might impede or help the arts in terms of social and political significance.
The guest speaker for our September program is Sasha Razor, Belarusian-American lecturer in Germanic and Slavic Studies and Film and Media Studies at UC Santa Barbara. She earned her PhD in Slavic Languages and Literatures from UCLA in 2020, with a dissertation focused on Soviet screenwriting in the 1920s and 1930s. Her research interests include avant-garde cinema and literature, Belarusian and Ukrainian culture, decolonial movements, diaspora studies, activism, visual arts, and women's studies. Razor is also a curator, journalist, and co-founder of the Russophone Los Angeles Research Collective, which promotes the study of Russophone migration to Southern California. She is currently curating a digital archive of Belarusian Contemporary Art at the University of Michigan Library and working on her first book dedicated to Belarusian protest textiles. Razor serves on the advisory board of the Belarusian Council for Culture.