Unmanning: A Roundtable – Katherine Chandler
Colloquium:
May 19, 2021 @ 12:00 pm

-

2:00 pm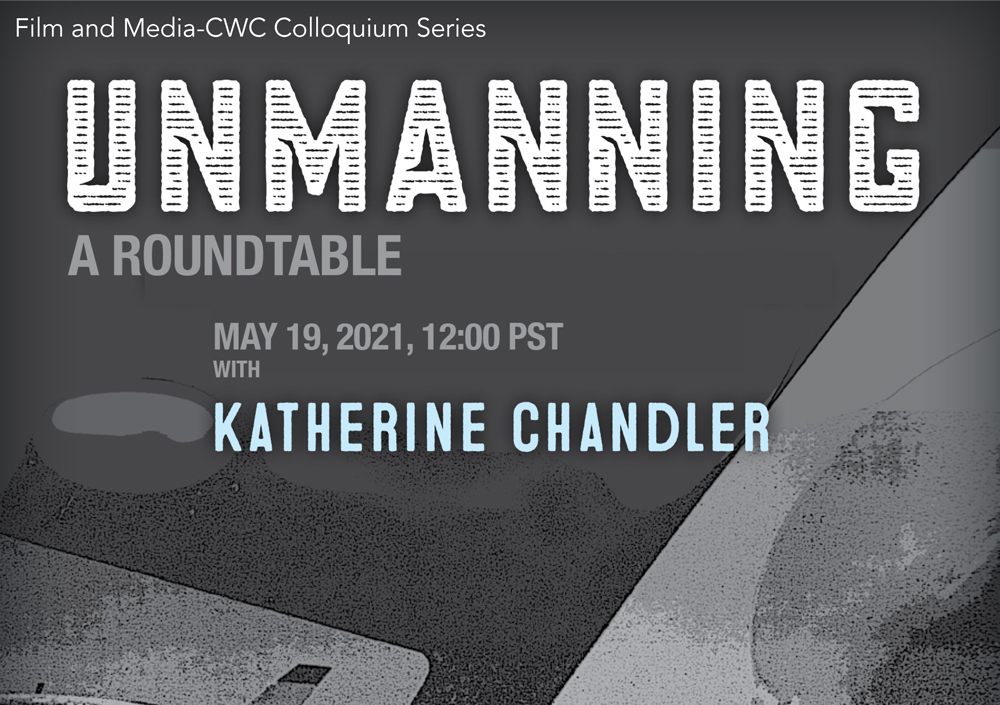 Unmanning: How Humans, Machines and Media Perform Drone Warfare studies drone aircraft built and adopted by the United States military from 1936 to 1992, examining the prehistory of contemporary drone vision. It intervenes in media studies to show how the platform—long before the contemporary war on terror—used television, aerial photography and video to create a field of war. Detailing this prehistory, what emerges is a story of failure, the impossibility of seeing and the orchestrated performances that create an objective aerial view and an enemy target.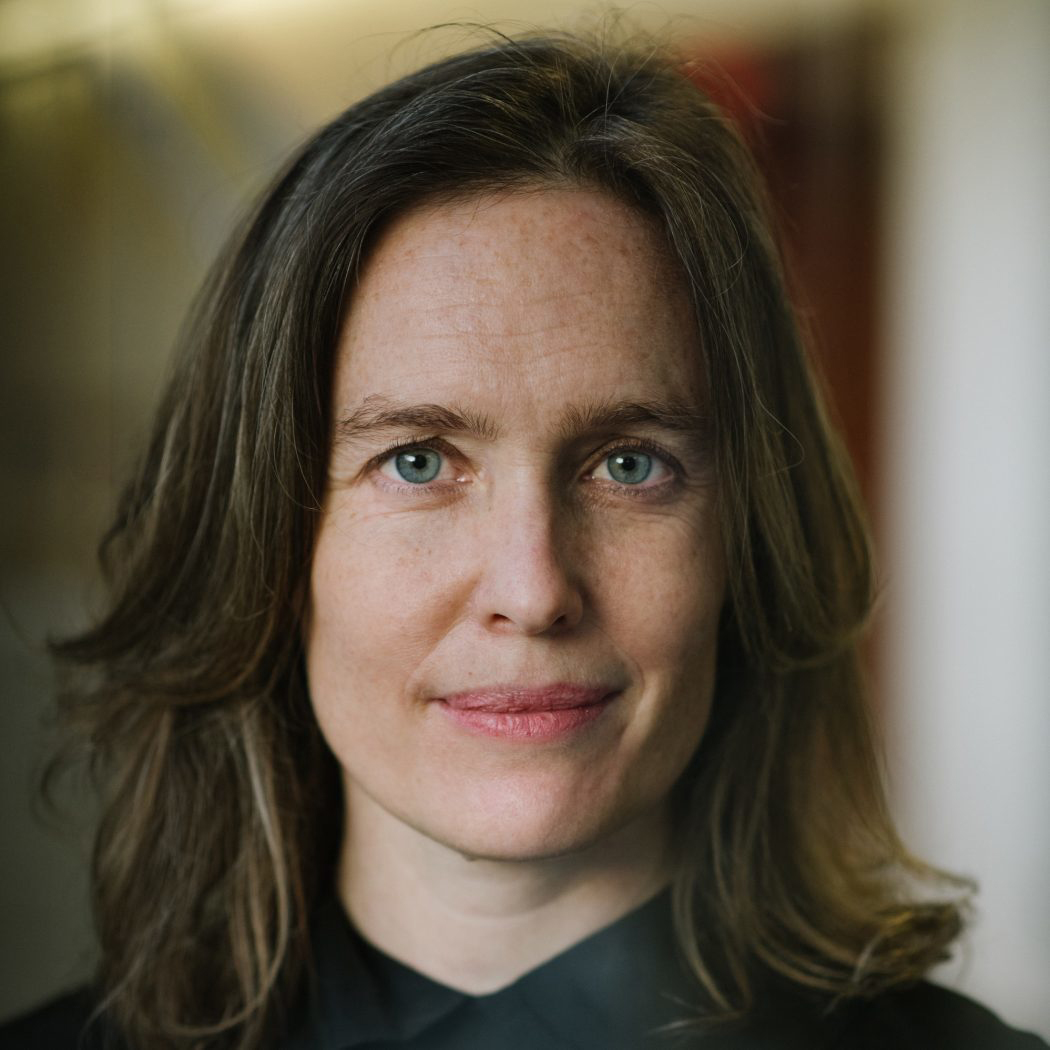 In our discussion, four scholars of media, technology and war will address the book's arguments and the author will respond. The panel is organized to trace the interdisciplinary themes of the book and to tie its prehistory of drone vision to contemporary scholarship on the politics of machines and images (Ned O'Gorman, Professor of Communications, University of Illinois), the visual culture of militarism (Anjali Nath, Assistant Professor of American Studies, University of California, Davis), and works of art and popular culture that marshal aerial views to activate a surveillant optic (Johanna Gosse, Assistant Professor of Art History and Visual Culture, University of Idaho and Kevin Hamilton, Professor of New Media, University of Illinois.)
Participant Biographies:
Ned O'Gorman is University Scholar and Professor of Communication at the University of Illinois. He writes at the intersections of Cold War history, media criticism, and political theory. He is author, most recently, of Politics for Everybody: Reading Hannah Arendt in Uncertain Times (Chicago), and — with Kevin Hamilton — Lookout America! The Secret Hollywood Film Studio at the Heart of the Cold War (Dartmouth).
Anjali Nath is an assistant professor of American Studies at the University of California, Davis. Her work focuses on the visual culture of American militarism, with a focus on document redaction, transparency politics, and the bureaucracy of warfare. Her current book project, A Thousand Paper Cuts: US Empire and the Bureaucratic Life of War, is a critical reckoning with the racial and imperial work of paper as mobilized in the service of American militarism.
Kevin Hamilton is a Professor of New Media at the University of Illinois, Urbana-Champaign, where he also serves as Dean of the College of Fine and Applied Arts. He works as an artist and scholar through largely collaborative research into the politics of historical and contemporary media technologies. Recent work includes the 2018 book Lookout America! (with Ned O'Gorman) as well as contributions to a number of projects dealing with bias in algorithmic and machine learning systems.
Johanna Gosse is Assistant Professor of Art History and Visual Culture at the University of Idaho. Her research analyzes the intersections between postwar art, technology, and cultural politics, with a particular focus on experimental cinema and media art. Forthcoming publications include a co-edited volume (with Timothy Stott) Nervous Systems: Art, Systems, and Politics since the 1960s (Duke), and a collection of catalogue essays for the Art Institute of Chicago exhibition Ray Johnson ℅ (Yale).
Katherine Chandler studies how technologies and media create infrastructures that reinforce, challenge and transform the nation state and global publics. She draws on critical theories of science, technology, media, race and gender. She is an assistant professor in the Culture and Politics Program in the Walsh School of Foreign Service at Georgetown University.
Join the Zoom Meeting
https://ucsb.zoom.us/j/84586195118
Meeting ID: 845 8619 5118