Video Games Have Always Been Queer
Talks:
November 20, 2019 @ 3:30 am

-

5:00 am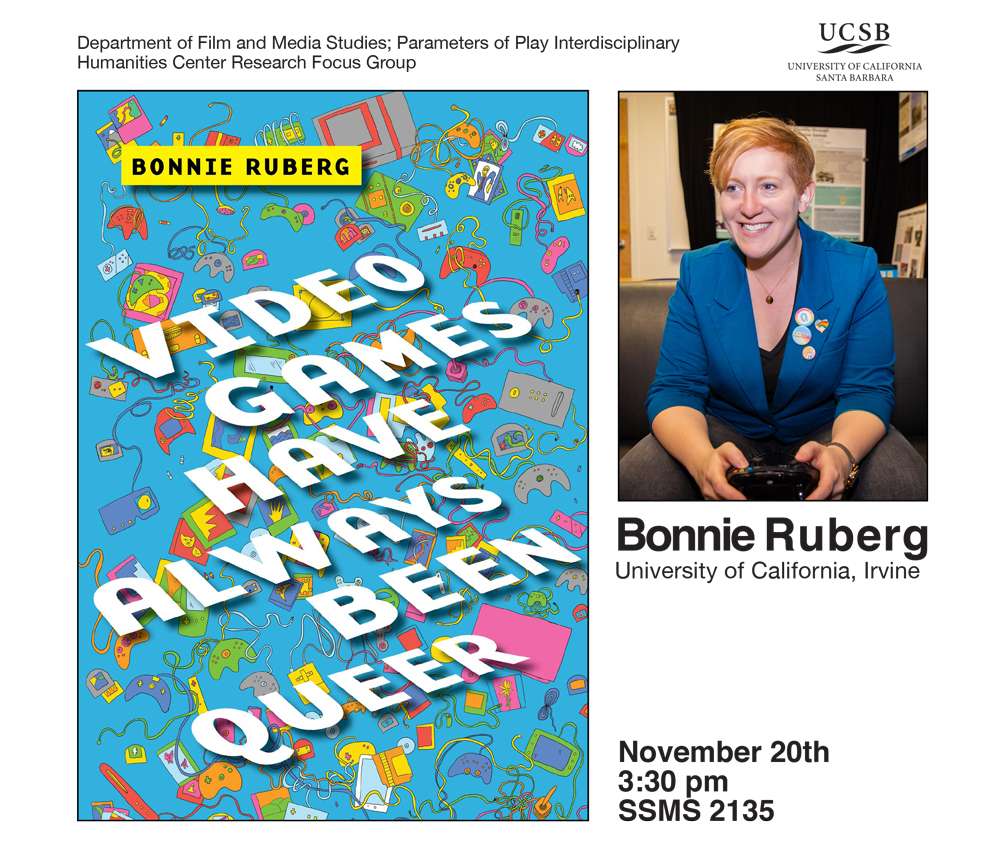 Video games are rich sites of potential for exploring LGBTQ issues and queer experiences. In this session, Bonnie "Bo" Ruberg (they/them pronouns) will present work from their 2019 book Video Games Have Always Been Queer. Ruberg will discuss how queerness can be found in video games beyond the surface-level representation of LGBTQ characters. They will address interpretation, play, and design as ways of uncovering the queer implications of video games.
Bonnie Ruberg, Ph.D. is an assistant professor in the Department of Informatics and the Program in Visual Studies at the University of California, Irvine. Their research explores gender and sexuality in digital media and digital cultures. They are the author of Video Games Have Always Been Queer (2019, New York University Press) and the co-editor of Queer Game Studies (2017, University of Minnesota Press). Ruberg is also the co-founder and co-organizer of the annual Queerness and Games Conference. They received their Ph.D. from the University of California, Berkeley and served as a Provost's Postdoctoral Fellow at the University of Southern California.