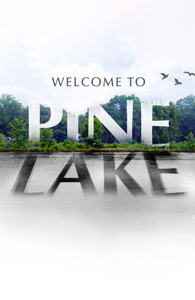 10/02/2021
Wendy Eley Jackson's WELCOME TO PINE LAKE, is now available to stream…
Wendy Eley Jackson
is a lecturer in the Department of Film and Media Studies at UC-Santa Barbara. She serves as Executive Producer and Co-Writer for this documentary.
Welcome to Pine Lake explores a city's troubled past and the resulting reverberations. To the those living in Pine Lake, their city is Shangri-La where women lead across the government, crime is low, flora and fauna flourish and community spirit runs high. The city's tagline is "Art's Natural Habitat" and to residents it is a modern day Mayberry. To many people of color living outside the city limits, the city is known for its racist history and unwelcoming ways. The female leadership wants the city's identity to align with its progressive values. But, in the Deep South, sometimes the past has a tight grip on today and without the will to confront difficult truths, the well-intentioned council may have no intention to expand the city's sphere of compassion.
Against the backdrop of Stacey Abrams' historic campaign to be America's first black female governor, the city council struggles to "Run a country club on a shoestring budget" while the judge and chief of police manage the city's judicial system. Welcome to Pine Lake, a southern city where goodwill only goes so far.
Welcome to Pine Lake Trailer from One Production Place on Vimeo.