The Image of Disaster: Image-Events, Spaces of Suffering, and the Anthropo(S)cene – Adrian Ivakhiv – University of Vermont's Rubenstein School of Environment and Natural Resources
Colloquium:
Wednesday, January 26, 2022 @ 3:30 pm

-

5:00 pm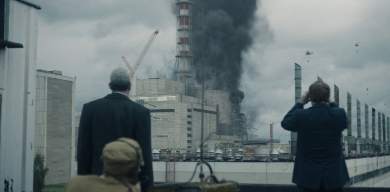 This talk takes its impetus from two trends unfolding around us: the ongoing "digitalization" of everyday life, as digital images, media, and data systems become increasingly intertwined with the management of human lives, desires, identities, and governance systems; and the growing recognition of an impending climate emergency, wherein ever larger populations of humans (and nonhumans) become subject to the instabilities brought about by climatic and ecological destabilization. What, if anything, might a linked analysis of these two trends contribute to understanding each of them? Drawing from the author's work on image ontologies and changing media systems, and his research on the environmental and cultural politics of disasters (including the 1986 Chernobyl nuclear accident), the talk will speculate on the possibilities for hope amidst the foreseeable suffering of the coming decades.
Adrian Ivakhiv is Professor of Environmental Thought and Culture at the University of Vermont's Rubenstein School of Environment and Natural Resources. He is a UVM University Scholar, Public Humanities Fellow, Coordinator of EcoCultureLab, and author of books including Ecologies of the Moving Image: Cinema, Affect, Nature and Shadowing the Anthropocene: Eco-Realism for Turbulent Time. He co-edits the journal Media+Environment with UCSB's Janet Walker and Alenda Chang, and blogs at Immanence: EcoCulture, GeoPhilosophy, MediaPolitics. Further info can be found at site.uvm.edu/aivakhiv.