With Anna Everett, Brandy Monk-Payton, Lisa Parks, Jade Petermon
In this timely one-hour webinar, Professors Anna Everett and Lisa Parks discuss a letter-writing campaign they initiated in the summer of 2020 to address the topic of black employees in TV news networks and the coverage of U.S. race relations in TV news. They will discuss the campaign's origins and the responses it elicited, offering critical reflections about the process. Everett and Parks will be joined by two scholars who participated in the campaign: Professors Brandy Monk-Payton (Fordham University) and Jade Petermon (Georgia State University). Following panelist comments, all four will discuss the issues raised by the campaign and the broader question of how to generate public-facing academic interventions with a productive civic or industrial impact.
Registrants are invited to read a series of short pieces in preparation for this colloquium, including the letter itself. Members of the Film and Media Studies department can access the readings here.  This event is part of the 2020-2021 Film and Media Studies / Carsey-Wolf Center Colloquium Series.
Biographies
Anna Everett (Film and Media Studies, UCSB)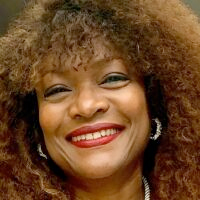 Dr. Anna Everett is a Professor Emeritus of Film, Television and New Media Studies at the University of California, Santa Barbara (UCSB). During her 22 years at UCSB, she has served as the Director of the UCSB Center for Black Studies, Chair of Department of Film and Media Studies, and Interim Associate Vice Chancellor for Diversity, Equity, and Academic Policy. Currently, she serves as a Commissioner on the Santa Barbara County Commission for Women, a Board Member and Co-chair of the Media Committee of the Santa Barbara Women's Political Committee, and Board Member of the Democratic Women of Santa Barbara. Her publications include the books Returning the Gaze: A Genealogy of Black Film Criticism, 1909-1949 (Duke UP, 2001), Learning Race and Ethnicity: Youth and Digital Media (for the MacArthur Foundation's Digital Media, Youth, and Learning program, 2007), Digital Diaspora: A Race for Cyberspace (SUNY Press, 2009) and the edited volume Pretty People: Movie Stars of the 1990s (Rutgers UP, 2012), among many more.